Who is online?
In total there are
2
users online :: 0 Registered, 0 Hidden and 2 Guests
None
Most users ever online was
57
on Sat Apr 27, 2013 7:30 pm
Panic! At The Disco: Death Of A Bachelor

1. Your Name, Age, Country, GMT Time.
Chris, 21 , Greece , +2
2. Your Nickname, Previous Servers/Clans.
Jellal. A lot of them. Playing L2 since c1 privates and c3 official.
3. Your Class, Level, Sub, Nobless, U kill in Varka or Ketra, Equip.
SE , 51 , NO , NO, Whatever clan picks, NG - D. (not that usefull for a support class until A)
4. What Alt Chars (Buffers Spoilers Crafters) do u use?
A warsmith.
5. How many hours do u play per week? What is your Prime Time?
Depends. 5-6 per day.
6. Why should we recruit u ?
Cause you need an active SE and I need an active clan to reach the top of this server.
7. Do u have any friends in clan that can reccomend u? What sent u to ZerG Forum?
Frozz pmed me after I shouted.
8. Do u have any friends who want to join the clan ? Names/Classes/Levels.
Haven't talked with them yet.
9. Do u want to be assigned to a CP close to your prime time?
TBD.
10. Can u handle a dualbox? You PC Specifications: CPU, RAM, VIDEO.
Yes I can. I'm playing from 2 different PCs, which are both capable of dualboxing.
11. Have u read the Rules and do u agree to them?
Yes.

Last edited by iCareRika on Fri May 03, 2013 6:28 pm; edited 1 time in total

iCareRika




Number of posts

: 1



Se is what we miss now

At least yesterday i saw Rasen looking for SE so + from me
_________________

GODLIKE




Age

: 27


Location

: Italy , Trieste


Number of posts

: 1940



_________________
Wounds heal, scars fade ... Glory is forever !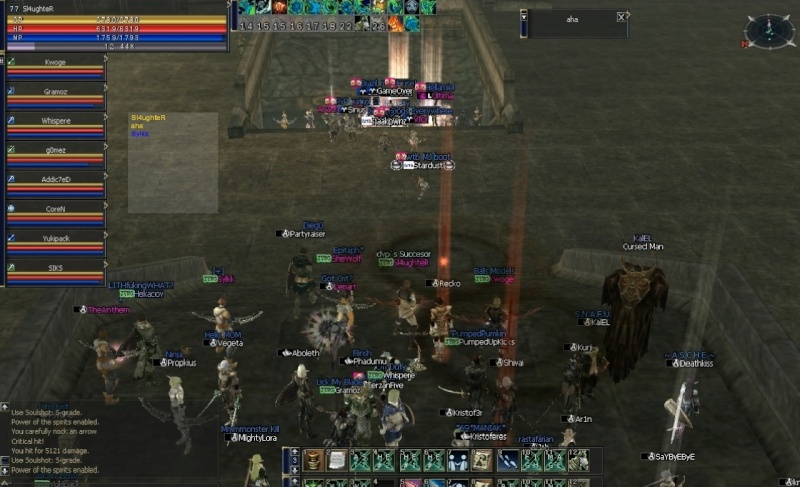 Sl4ughteR




Age

: 26


Number of posts

: 389



chris when you log pm hekacov (ellhnas edw exoume ellhniko cp)

hekacov




Number of posts

: 70




_________________
Sir, we are surrounded! Excellent, now we can attack in any direction!

TyLeR




Age

: 38


Location

: Bucharest


Number of posts

: 5578




---
Permissions in this forum:
You
cannot
reply to topics in this forum