Who is online?
In total there are
2
users online :: 0 Registered, 0 Hidden and 2 Guests
None
Most users ever online was
57
on Sat Apr 27, 2013 7:30 pm
Panic! At The Disco: Death Of A Bachelor

1. Your Name, Age, Country, GMT Time.
George, 20, Greece, +2.
2. Your Nickname, Previous Servers/Clans.
SIKS and LegatoVerem(but now SIKS), Teon, Dex, Azure, Elite, Bnb core and some Midrates. Immortals(Friends clan 10 people+ for 5 years), ValorEnforcers, OrderOfTheWHiteWolf.
3. What classes are experienced with?
(in an order i think i'm playing best) Dagger, Bishop, Tank, Archer ofc.
4. How many hours do u play per week?
let's say i will play lot's of in the first weeks of Nostalgia

after 5 hours + for sure
5. Do u have any friends in clan ?
Nope
6. Why should we recruit u ?
Cause i'm a funny guy, teamplayer AND pro.
7. Who sent u to ZerG Forum, or who can recommend u from inside the Clan?
Sl4ughteR
8. Do u have any friends who want to join the clan ? Names/Classes/Levels.
Nope, i don't have.
9. Do u want to be assigned to a CP close to your prime time?
Yeah, we talked with Sl4ughter our hours suit.
10. Have u read the Rules and do u agree to them?
Yeah.
Btw i made a clan request in another clan forum but i got rejected cause they don't need the classes i play, hope it's not a problem.

SIKS




Age

: 24


Location

: Greece


Number of posts

: 21



We need a good bishop so u got +1 from me

CoreN




Age

: 26


Location

: Turkey


Number of posts

: 174



+1 from me for being from greece ( patrida) and for bp pro

Rasen




Age

: 26


Location

: Greece


Number of posts

: 445




_________________
We should consider every day lost on which we have not danced at least once. And we should call every truth false which was not accompanied by at least one laugh.

Friedrich Nietzsche

SmeXx




Age

: 28


Location

: Germany


Number of posts

: 237



I think I found my cardinal
... welcome ...
we got few more conditions:
after u get forum access I will put u in the archer group and we talk more
_________________
Wounds heal, scars fade ... Glory is forever !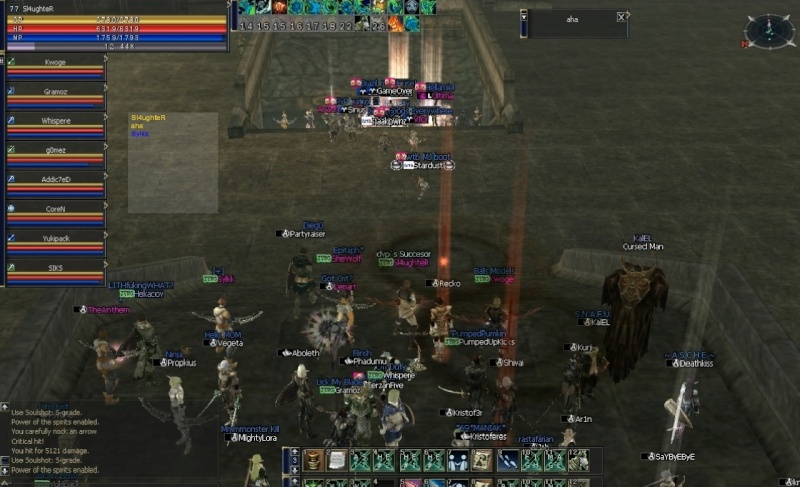 Sl4ughteR




Age

: 26


Number of posts

: 389



Ok man

Thanx guys (Rasen elladara)

SIKS




Age

: 24


Location

: Greece


Number of posts

: 21



Welcome george

Account activated

MaKneR




Age

: 25


Location

: Thessaloniki , Greece


Number of posts

: 905




---
Permissions in this forum:
You
cannot
reply to topics in this forum